Outsource your logistics and focus on growth
Fulfillment service for webshops and online sales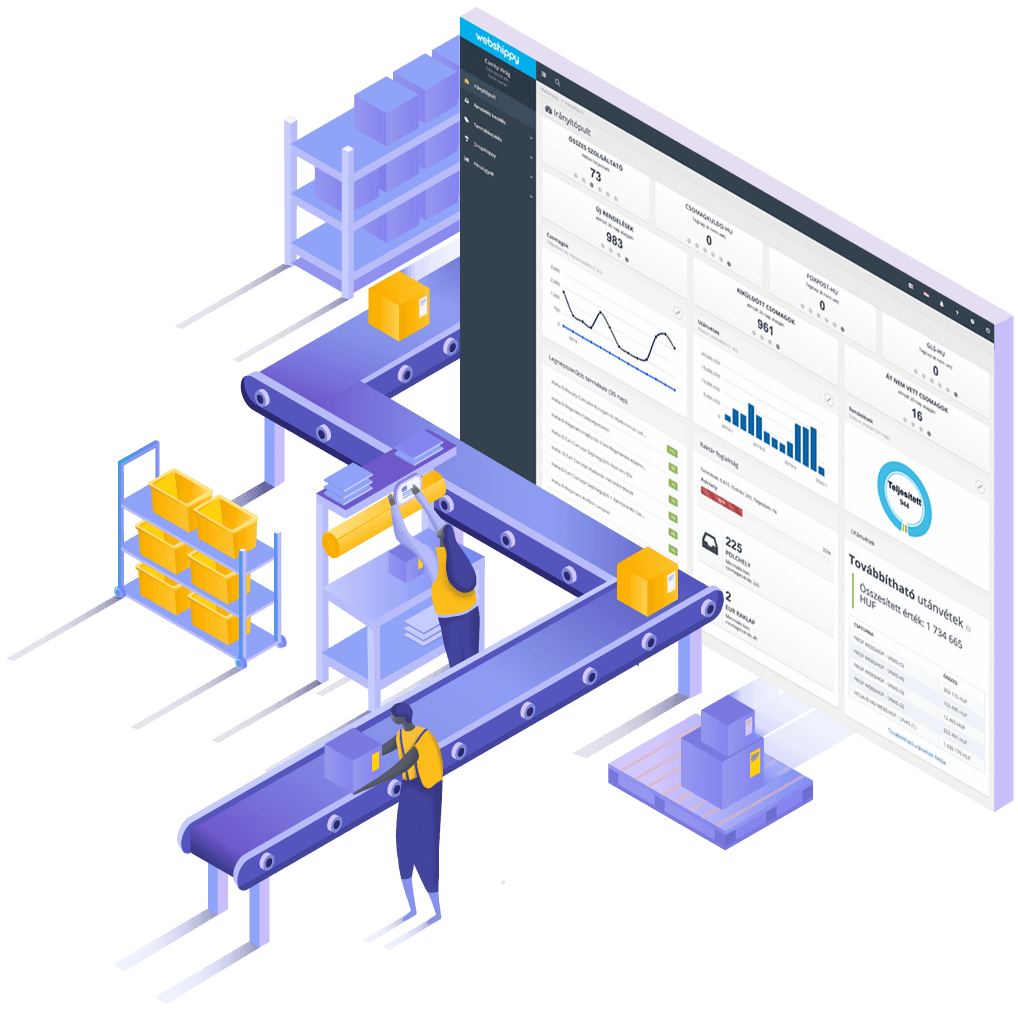 Pay for only what you really need
We optimized our pricing structure for simplicity, making sure that logistics is becoming a clear and calculatable item in your expenses. With Webshippy, you only pay for what you really need.
Package handling fee
Our package handling fee covers 3 items per package, a printed invoice and proper packing material as standard.
---
How many packages do you expect monthly?
How many items do your packages typically contain?
Shipping fee
Thanks to our partners your products will reach customers across the globe on a very fair price.
---
To what region are you planning to ship your orders primarily?
What is the typical weight of your packages in kg?
This calculator is merely for taking educated guesses, it's not a valid offer. The prices do not have VAT added. The real costs can be modified by several other factors.
Would you like to know more?
Are you interested in our detailed pricing system and our Quality of Life services? Contact our logistics experts who will gladly help you out in answering all your questions.