We are on pins and needles waiting for the courier to arrive. We can't take our eyes off the front door and our only wish is to hear the sweet sound of the doorbell. This phenomenon is so common that psychologists have even given it the name 'pre-parcel anxiety'. Knowing more about this curious mental state can be crucial when running our online business, so let's look the beast in the eye.
"All that's left to do is wait" – Pre-parcel anxiety
Shopping means an instant, quick release of pleasure hormones for many of us. We can always turn to it for a little comfort and tenderness. Malls are an ideal choice considering that the moment you see the item, you pay for it and the rush of satisfaction washes over you.
While "we have been shopping", besides getting a text message from our banks that our accounts have been debited by x amount, nothing else happened! 
Are we confused? A bit irritated? You bet we are!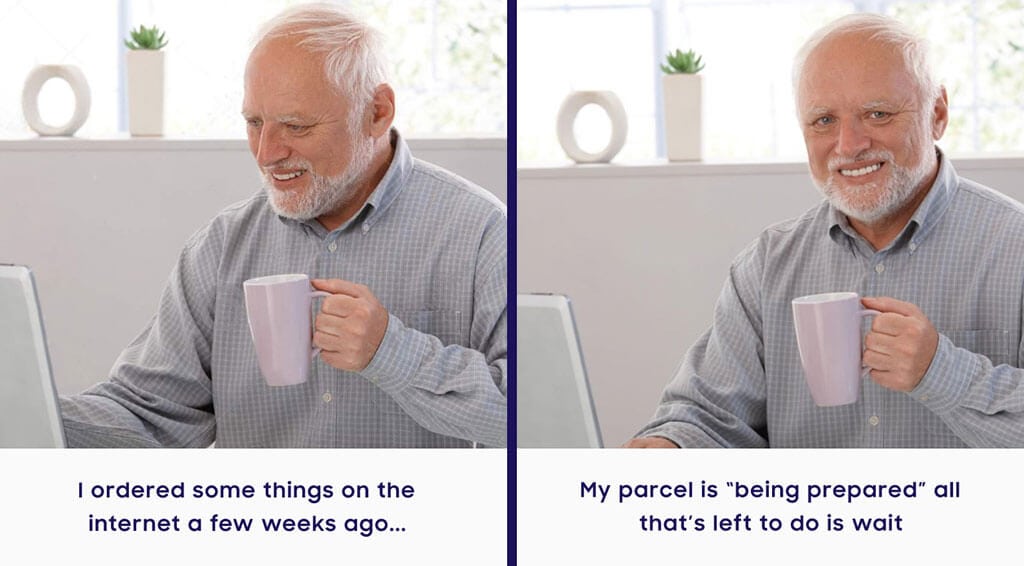 A psychological anomality at the root of this restlessness
Truth be told, it's hard for us to handle the waiting time between the order and arrival of the package with online shopping.

The reasons are to be found in the depths of the workings of our brains; the strong attachment and longing we have for things we own or regard as our own in one way or another (***see endowment effect).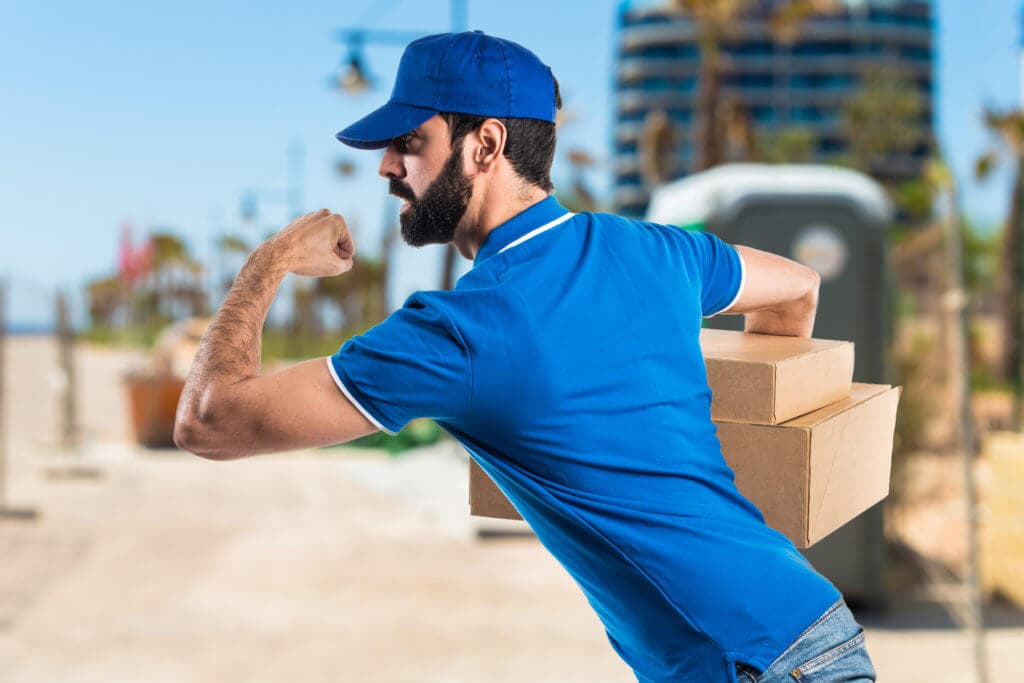 Why do we devote an entire section to this phenomenon? Why now? Because we are going through exciting and challenging times in the development of the digital world. 
Us, webshop owners all ask ourselves the same questions day by day: 
How many visitors have we had today?
How many of them bought something?
How many of them were new, and how many regular customers?
How much did we spend on marketing to reach these new customers?
Presumably, you have your eyes glued on the way your forints are spent on your ads. You are not able to forget for a moment the fact that there may be a 5-6-fold, or even 10-fold difference – depending on the market – between the cost of reaching a new customer and retaining an old one. 
We can't stress it enough that the only way to stay afloat in this explosive growth of e-commerce is with the right marketing strategy. The one that prioritizes customer satisfaction services, namely delivery time. 
Fast delivery increases conversion
In an earlier article, we've dug into the effects of delivery time in terms of creating- or failing to create – conversion. Nothing proves the urgency of this point better than the fact that buyers often don't even bother to pick up packages with over 1-3 days delivery time. 
Some people change their minds regarding the item during this waiting time, while others get caught in a negative emotional spiral due to the long delay and at the end of it, refuse to pick up the package. 
There are numerous factors to potentially sabotage the purchase in the window between placing and receiving the order. No question about it – same-day delivery is a huge plus for webshops!
Professionals predict the arrival of the golden age of e-commerce. At the same, they warn us that the digital space will become more crowded and competitive in the next 4-5 years than it has ever been. 
As always, we encourage you to gear up and go ahead of the changes. If you would like to kick-start your competitive advantage by offering same- day, or one-day delivery, you'll find important information to plan your decision here.