Outsource your logistics and focus on growth
Fulfillment service for webshops and online sales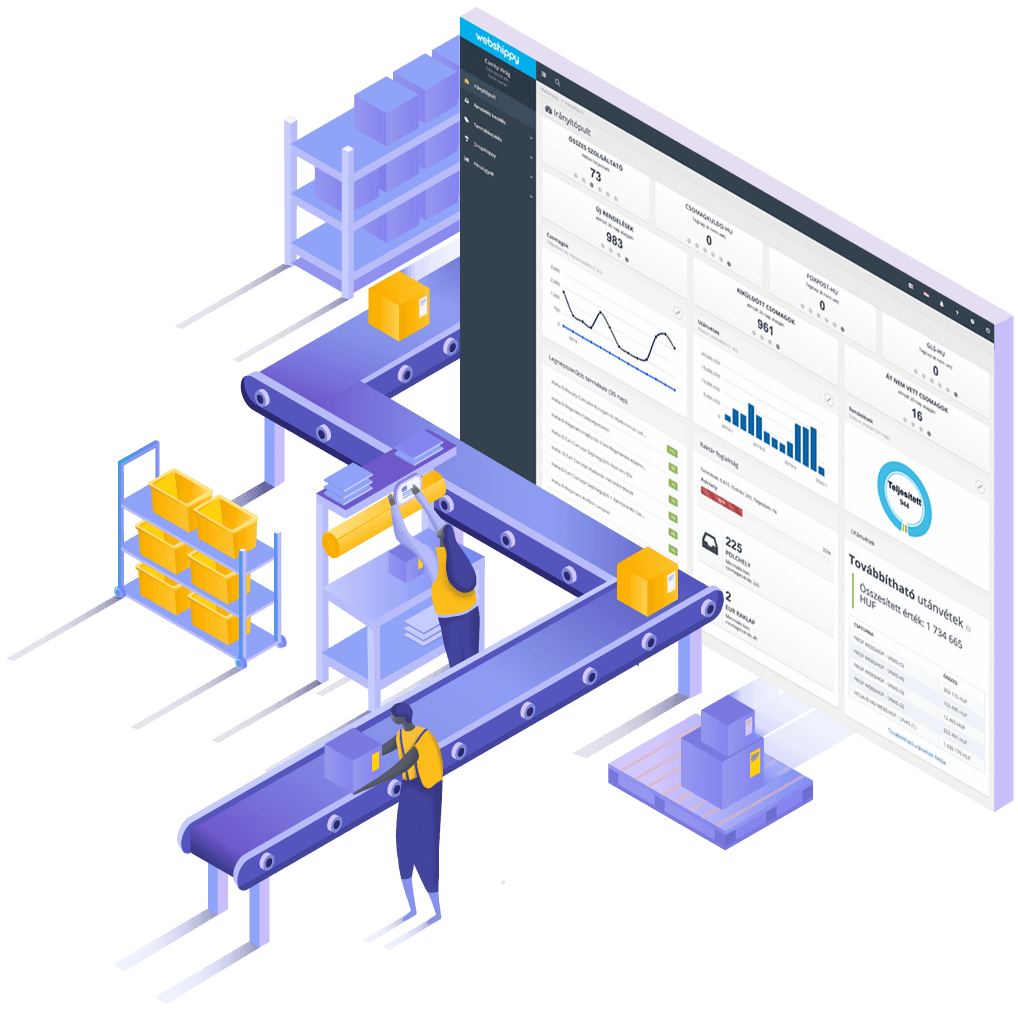 Handling your logistics processes can be as easy as posting on Facebook
Webshippy created a software which makes webshop logistics a walk in the park
Connect your webshop with a few clicks
All your orders are automatically synched into our system. Every major webshop engine is integrated. Uniquely designed webshops can also connect quickly and easily thanks to our public API documentation. However, you can create package data manually as well, or you can simply upload them in XLS format.
Orders
Orders appear in the Webshippy system instantly. And your webshop gets notification about the fulfilled packages instantly.
Products
You can upload or downloadn product data with one click, or import them manually in XLS. All of your product data is safe, secure and easily monitored in one place.
Stock
Your current stock is synched back into the webshop realtime, so your buyers always see the up-to-date availabilities.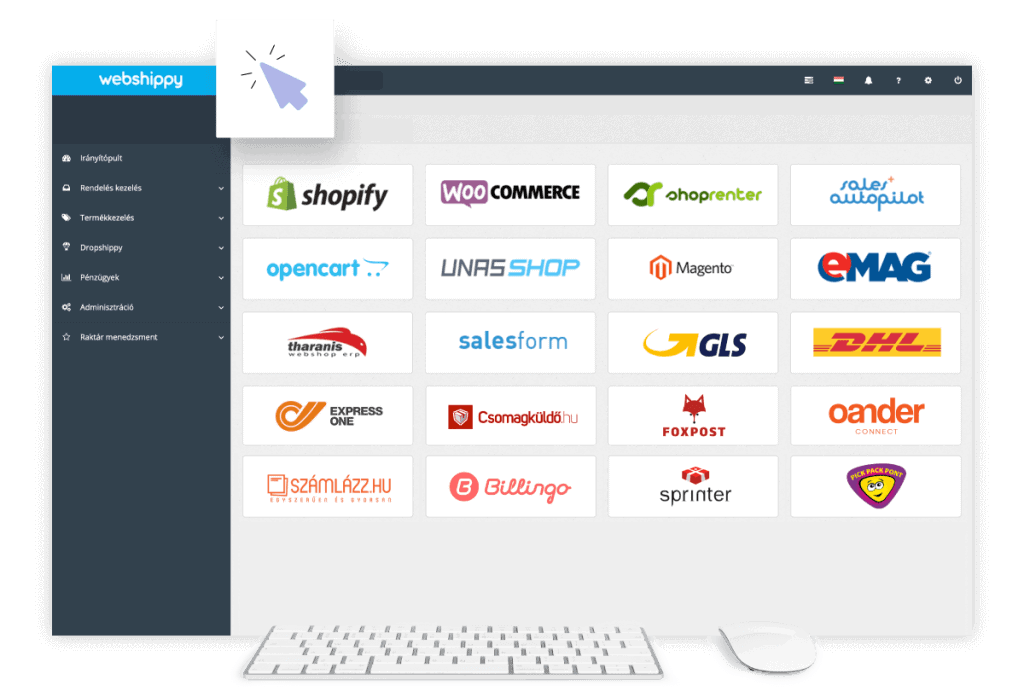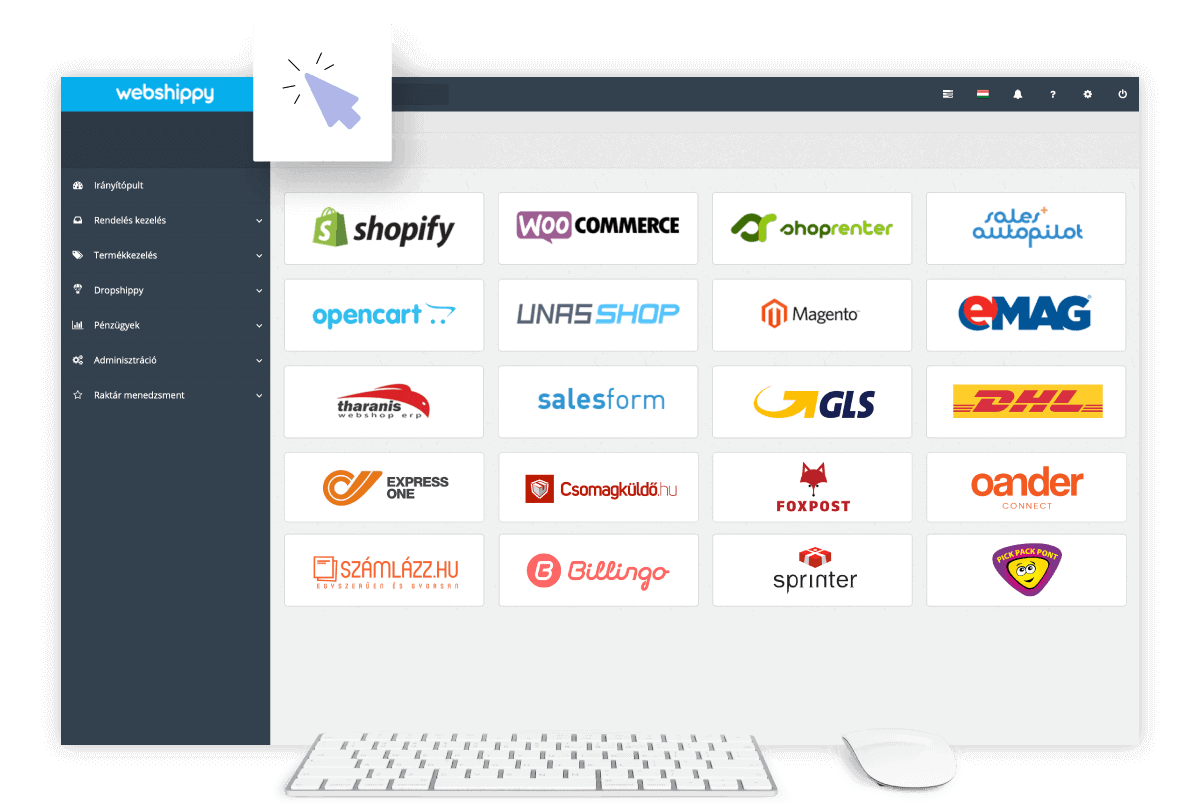 Connect your favorite online invoicing software and enjoy all the benefits of total automation.
Automatic invoice generation
Your invoices are generated automatically when the package is complete. You can set the protocol up for automatic digital sending or for printing and adding it into the package.
Payment Status Synching
The status of the invoice becomes Paid as soon as we get the C.O.D. back, making the life of your accountant easier.
Automatic Invoice Canceling
The invoices of returned or unreceived packages are canceled automatically. You can always be sure that your financials are in synch with your orders.
Clear and Simple Order Pages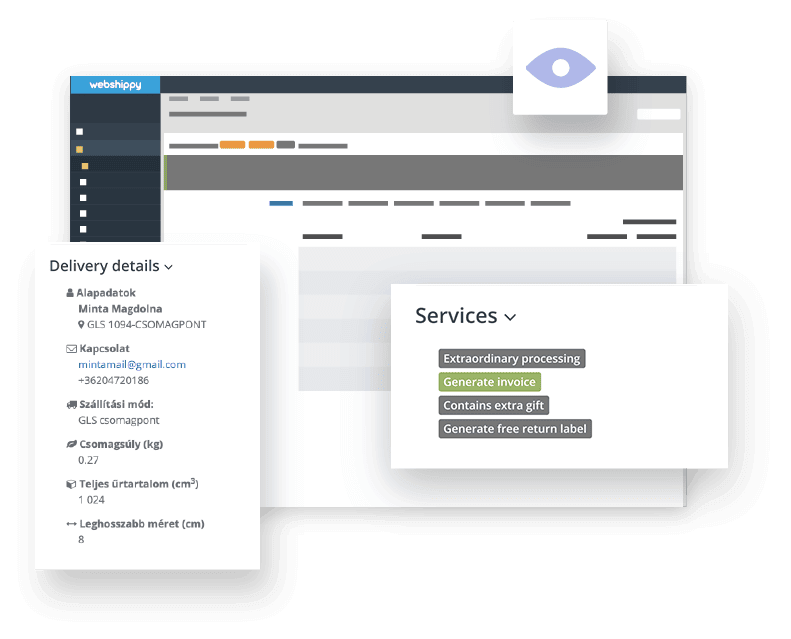 Order Data Editing
Edit your buyer data, the ordered products or invoiced items any time, even after the order arrived. Set up new orders manually, anytime.
Detailed Package History
Every package event is logged by one second. You can re-track every step in the history of every order.
Unique extras and services
You can add unique extras to any order, you can delay the delivery time, or you can a launch replacement package service.
Detailed dashboard for data lovers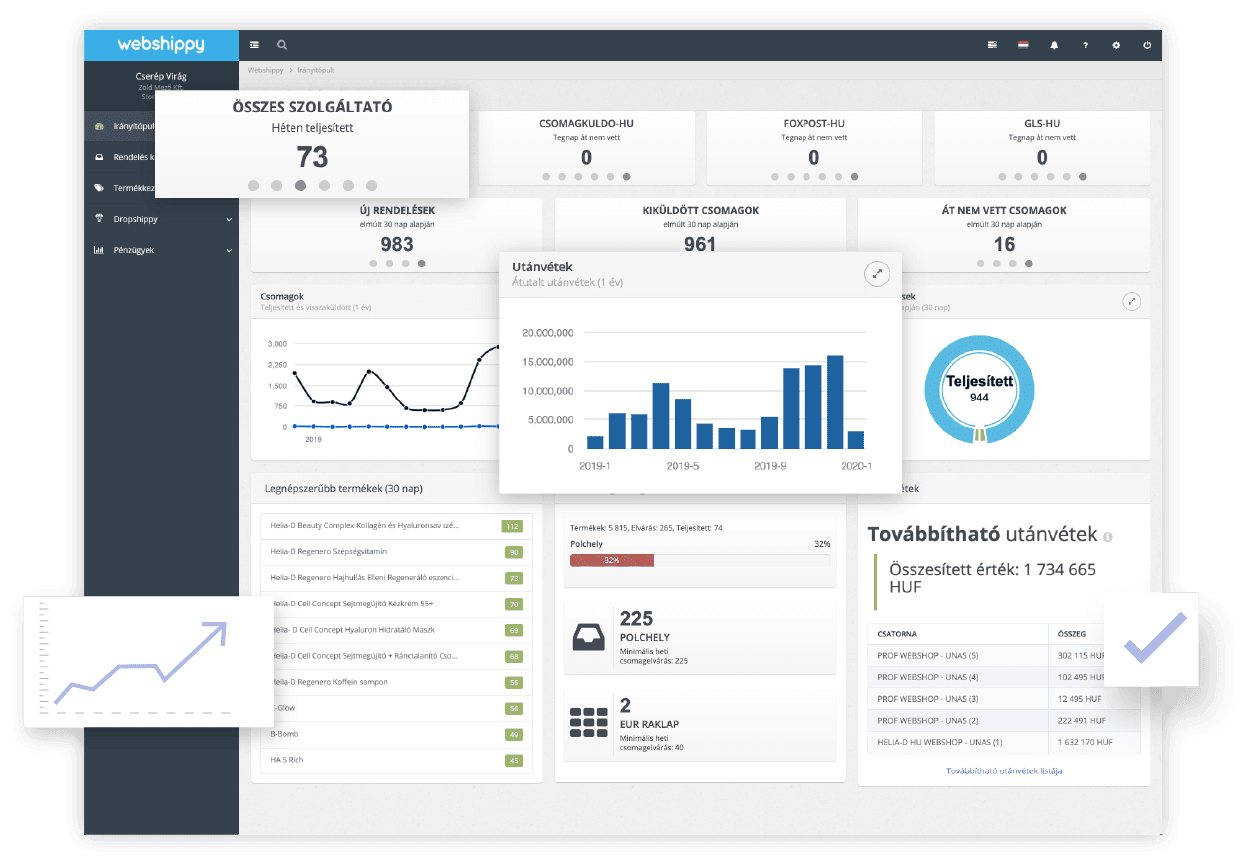 Control Panel
The default screen offers a quick review about package numbers, C.O.D. situation, incoming costs and system news.
C.O.D. Tracking
Detailed C.O.D. information is available. You can see the gathered and pending C.O.D. keeping you up-to-date about your cash flow.
Service Fees
Delivery- and package handling fees can be tracked by the item, keeping you constantly up-to-date with your logistics costs.
A special welcome gift for every new order? A free Bunny, if they order three Teddy Bears?  Packaging Rules allow you to set up complex parameters that trigger certain packaging actions. 
You can also create virtual "packages", combining several different products! When we receive the order for the package, we gather the different products and you can track the whole process – by product.
Document Printing
Upload any document you want us to print on-site and add to the package.
Delayed Delivery
The customer requests a later delivery? You can set the date of packaging with this function easily.
Automated Invoicing
Connect your favorite invoicing software with a few clicks. Buyer invoices are automatically generated at packaging.
Daily Status Notifications
Never miss a single Successful Delivery, a Status Report about a Returned Package, or a Low Stock Warning with our notification system.
Stock Information
Enjoy detailed data on the product sheets which help you optimize your stock.
Dedicated IT Support
A state-of-the-art online ticketing system makes sure you get a rapid response and a satisfying solution to your questions and requests.
It's time to be an even more successful e-commerce vendor!
Subscribe to the Webshippy newsletter